In-house tooling and machine repair parts allow MNP the agility and flexibility necessary for meeting dynamic customer needs.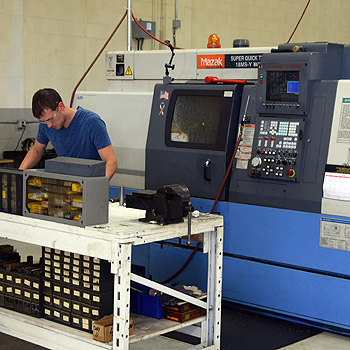 MNP's advanced in-house tool manufacturing facilities produce the tooling—and many of our machine repair parts—that support our fastener manufacturing operations. An integrated tooling process allows us the flexibility and responsiveness for meeting our customers' ever-changing needs and shortened lead times. Moreover, it provides a resource for our application and design engineers in working with our customers to provide creative problem solving.
Our facilities located in Warren and Port Huron, Michigan, provide full service cold-forming and specialty tooling solutions to both internal and external customers alike. Our services include prototypes, dies, fixturing, machine parts, and a variety of other precision tools. With EDM, ID and OD grinding, hard turning, precision bench, CNC, and 3D machining capabilities, we can provide quality tool and die solutions to virtually an unlimited range of industries.